As a father of four children, I know how difficult it can be dealing with your child as they make their transition from child to teenage to young adult. I have had some major arguments with my children and been incredibly frustrated when they've made mistakes or didn't do as they were told.
There have been arguments where cool down periods were required and conversations went from heated yelling matches to absolute silence for extended periods of time. In my case, cooler heads have always prevailed but there were times when threats of leaving home echoed through the household.
Thankfully that never happened until they were ready but I always wonder what would have happened if that indeed was the case and one of the kids left home after an argument and I never got to speak to them again. Just the thought of that brings a real physical pain to my stomach.
I think that's why the case of Annette Thur affected me so much when I went through it and the pain her mother Patty Dombroski must have dealt with for so many years. Not only did Patty's teenage daughter move out, Patty refused to speak to her daughter on the phone during a Thanksgiving weekend apart due to their arguments.
She refused a phone call from her daughter and a few days later she was found dead in a ditch. She had been kidnapped, raped and sodomized. To add to that pain, Patty would not know the identity of her daughter's killer for 26 years.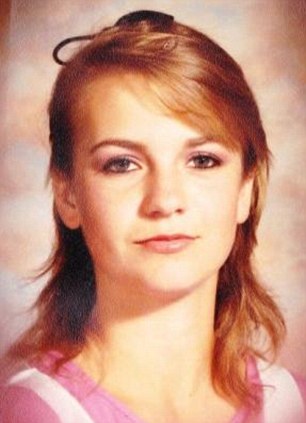 Annette Thur was 17 years old when she was killed, living away from her mother and step-father at the time of her death. According to her mother, Annette was a kind and caring kid but ran away from home several times. Her problems escalated to a point where Patty agreed to allow her daughter to move out of their Boulder Creek, CA home and live with her boyfriend and his family.
That seemed to improve the relationship as Annette and her mother were able to talk and see each other more frequently, freed from the traditional role of mother and daughter. Annette eventually moved in with roommates in Ben Lamond, a small neighboring city 4 miles southeast down Hwy 9.
Patty and her husband had decided it was time for a fresh start and planned their move to Indiana. The cost of living was cheaper than what they were experiencing in California. Part of the plan was to reunite with her daughter and have Annette move in with her and her husband. Those plans soon fell apart with Annette breaking her promises to leave California and move into the new family home in Indiana.
This undoubtedly lead to some familiar fights and arguments between Patty and her teenage daughter. Those arguments eventually escalated to the refused phone call on Thanksgiving of 1986. When Annette called, Patty refused to talk to her because of Annette's broken promises. Annette talked to her step-dad, who's last name she used as her own, but mom refused to talk to her.
"I told my husband, no I'm not going to talk to her this time. She's broken our trust. She needs to get her butt home."
The pain that Patty's decision to draw a line in that sand must have been immeasurable knowing what happened to her daughter just a short time later.
Annette maintained her friendships with people back in Boulder Creek after moving and had attended a party on Friday, December 5th. She left the party in the early morning hours around 2:30am and chose to try and hitchhike back to her place in Ben Lamond. That party was the last time she was seen alive by her friends.
Annette's body was found in a ravine in the neighboring San Mateo County by a tourist who stopped to admire the scenery. Instead of taking in the beautiful view of Skyline Boulevard, they found the ravished body of young Annette Thur.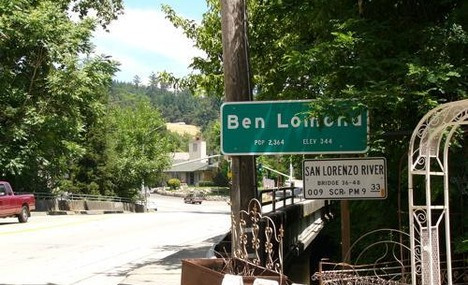 It was later determined that Annette was raped and sodomized before being smothered or suffocated by her attacker. Her body was located 30 miles north of her Ben Lamond home and about a half hour away from where the party took place. What likely happened to Annette was instead of being picked up by a friendly passerby, she ran into a monster who used her body, killed her and then disposed of her like a piece of garbage.
Interestingly enough the police originally released the cause of death as a cocaine overdose and figured her friends dumped her body to avoid the consequences of having their friend die due to drug use at the party. Patty pushed them to investigate further and the San Mateo County Sheriff's office have said they always treated it as a homicide. They setup a command center at a fire station in Boulder Creek to interview party-goers in an effort to find out what happened to Annette and locate possible suspects.
The investigations continued but eventually the case went cold. Annette's killer remained at large. Thankfully for this particular case, the San Mateo County Sheriff's Office preserved the evidence and advancements in DNA technology would eventually bring Annette's killer to justice.
In 2012 San Mateo County reopened the case thanks to a $217,000 federal grant to help solve cold cases through DNA testing. Crime lab workers sent body fluids collected and preserved from Annette's murder case and sent it for analysis. The result was a DNA profile from Annette's killer being successfully extracted and entered into CODIS (Combined DNA Index System) to look for a hit. As luck would have it, a positive match was identified among those registered in the system and the San Mateo County Sheriff's Office finally had their suspect.
Detectives from the Sheriff's Office made the 3 hour journey via the I-80E to Placerville, CA to interview 49-year-old John William Kelley, a convicted rapist and registered sex offender. In May 1995 Kelley pleaded guilty to forcible rape of an acquaintance he had offered a ride to in Eureka, CA. Instead of taking her home, he took her to his own home and had his way with her.
Does that sound familiar?
This 1995 offense lead to Humboldt County Superior Court judge slapping Kelley with a 6 year prison sentence. They also ordered him to provide a DNA sample and register as a sex offender. Perhaps the only thing that may have kept his victim alive is her personal connection to Kelley and the fact that he had offended before.
That's correct. Mr. John William Kelley was convicted of statutory rape and sexual battery in September of 1986. This took place in Santa Clara County, which is about a 40 minute drive from where Annette Thur went missing. Kelley was sentenced to 90 days in prison and also received 3 years probation. Based on this time line, Kelley was released for this offense shortly before he murdered Annette Thur.
Kelley was 23 years old and married at the time of the murder. His place of residence was Ben Lamond, the same town that Annette Thur called home.
After the interview with detectives in August 2012, Kelley was taken into custody and charged with the kidnapping, rape and murder of Annette Thur. He was held in custody until he pleaded no contest to these charges in July 2015. His sentencing took place on December 11th, 2015 and was handed a life sentence without the possibility of parole.
John William Kelley's sentence took place a few days after the 29th anniversary of Annette's death. Her mother Patty could finally look at the picture of her daughter that she kept beside her bed for all those years and know that the monster responsible for the death of her baby would die in prison.
As it turns out there was another family that would finally have both answers and justice for the death of their loved ones. Mr. Kelley decided that he needed to unburden himself and confess to another violent and atrocious crime. He offered a full confession to the murder of a couple who had been camping in northern California and had a deadly encounter with this monster.
Lake Oswego couple Douglas and Rozina Anderson were enjoying the beautiful surroundings of Jedediah Smith Redwoods State Park when they were shot dead. Their bodies were discovered August 22, 1988 by a tourist who had been camping in the area. The couple's black cocker spaniel was tied up to the Anderson's van. When she approached the 1974 Dodge van, a broken window and an odd odor emanating from it caused her grave concern.
Police were contacted and it was determined that the Anderson's succumbed to multiple gunshot wounds from a .22-caliber weapon. Poor Rozina was also sexually assaulted before she was killed. While their cause of death was easily established, the motive and person behind the killings would remain unsolved for 27 years until John William Kelley decided to take responsibility for this crime.
Kelley only agreed to confess to the murders once the possibility of facing the death penalty was eliminated. For this crime Kelley received two consecutive life sentences without the possibility of parole.